About Carreg Ddu
Carreg Dddu are:
"Carreg Ddu" is Welsh for "Black Stone", and it's pronounced Car as in Car ry, reg as in reg ular and Ddu sounds like thee .
Carreg Ddu's aim is to make music that is mystical, thought provoking and inspiring; sometimes maybe all three!
For the past few years, Carreg Ddu has been a studio based project, focused on writing quality music. What is quality music is of course very subjective! But we write to please ourselves initially, as at the least we need to love the music! We now have enough material to start looking at bringing the music to the Welsh gig scene, and to start promoting Carreg Ddu more actively, which we are looking to do in 2012.
Our aim for Carreg Ddu is to do something a little different, tapping into folklore and stories for inspiration for songs, with there being a rich tapestry of Welsh Folklore which is slowly being lost.
Derek also wanted an outlet for exploring long form songs that can evolve to tell a story, and by his own admission he is not very good at writing "she loves you, yeah yeah" two minute pop songs!
Derek's love of all sorts of music in general and progressive music in particular, will probably show through in the songs! Derek's approach is to write a song and see where it goes and not try and constrain it. Some songs are finished in three minutes. Others need a "little" longer!
But the vision for Carreg Ddu has also been enthusiastically shared by Carol, so whilst the direction was initially set by Derek, it is very much a joint journey.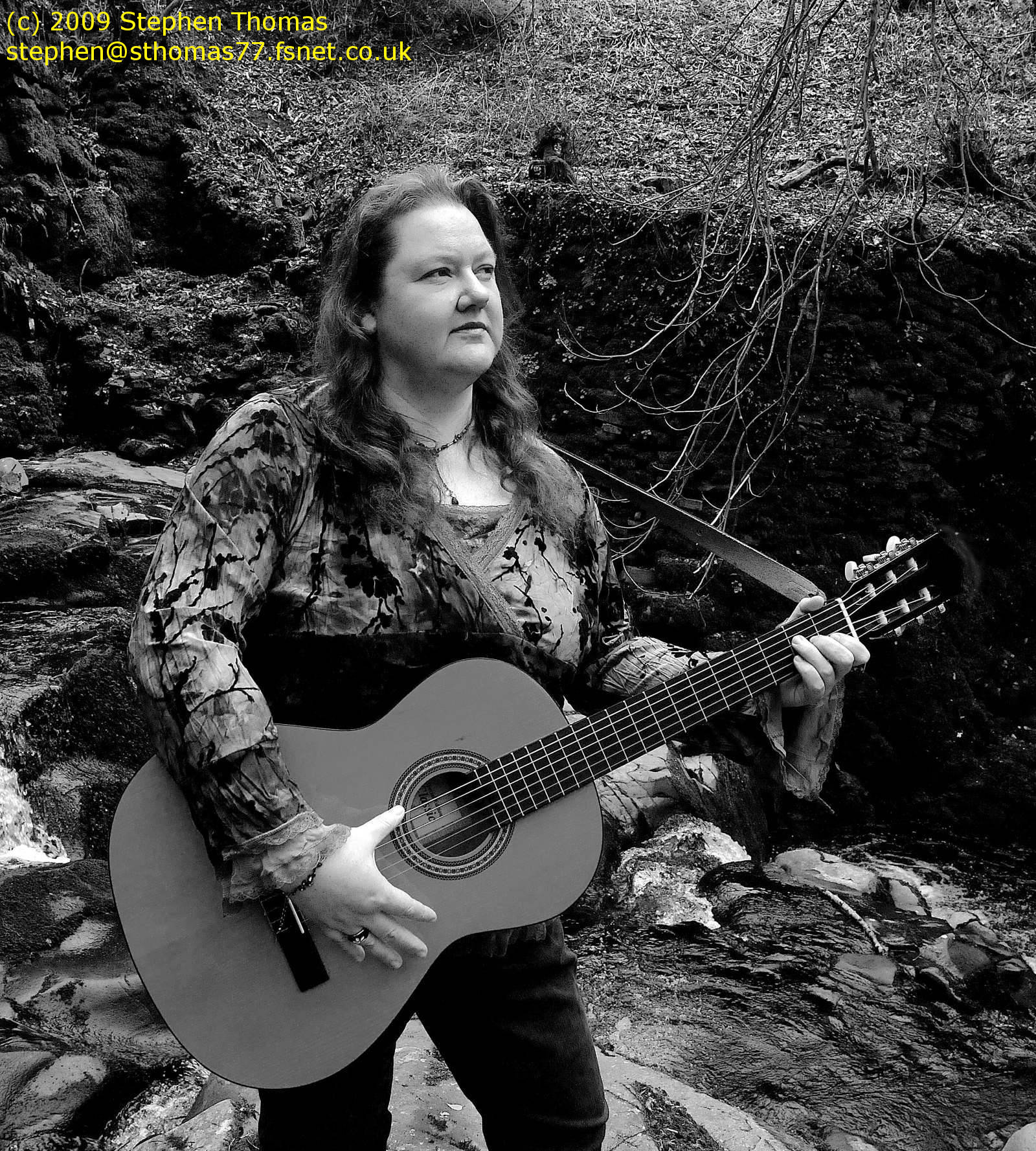 Carol has always had a love of music mostly of alternative, musical's, jazz, soul and blues which inspired her to learn to play the tenor saxophone and most recently the acoustic guitar.
Although she took part singing as a mezzo soprano in choirs and amateur musicals in Cardiff, it wasn't until the age of thirty that she sang solo on stage for the first time, singing a part solo of a folk song at a fundraising concert. Feedback was positive and it gave her the confidence to try other venues to sing, but unfortunately life got in the way until five years later.
In late 2008, Carol took the plunge and replied to a band looking for a vocalist – this happened to be Echoes.
After a discussion with Derek, he suggested that Carol's voice was more suited to some alternative music that he was writing, which led to Carol joining Derek to complete the vocals to a song he had written, which was "Torn", and the results achieved led to Carol and Derek forming Carreg Ddu, as a collaboration with the intent of doing something a little different.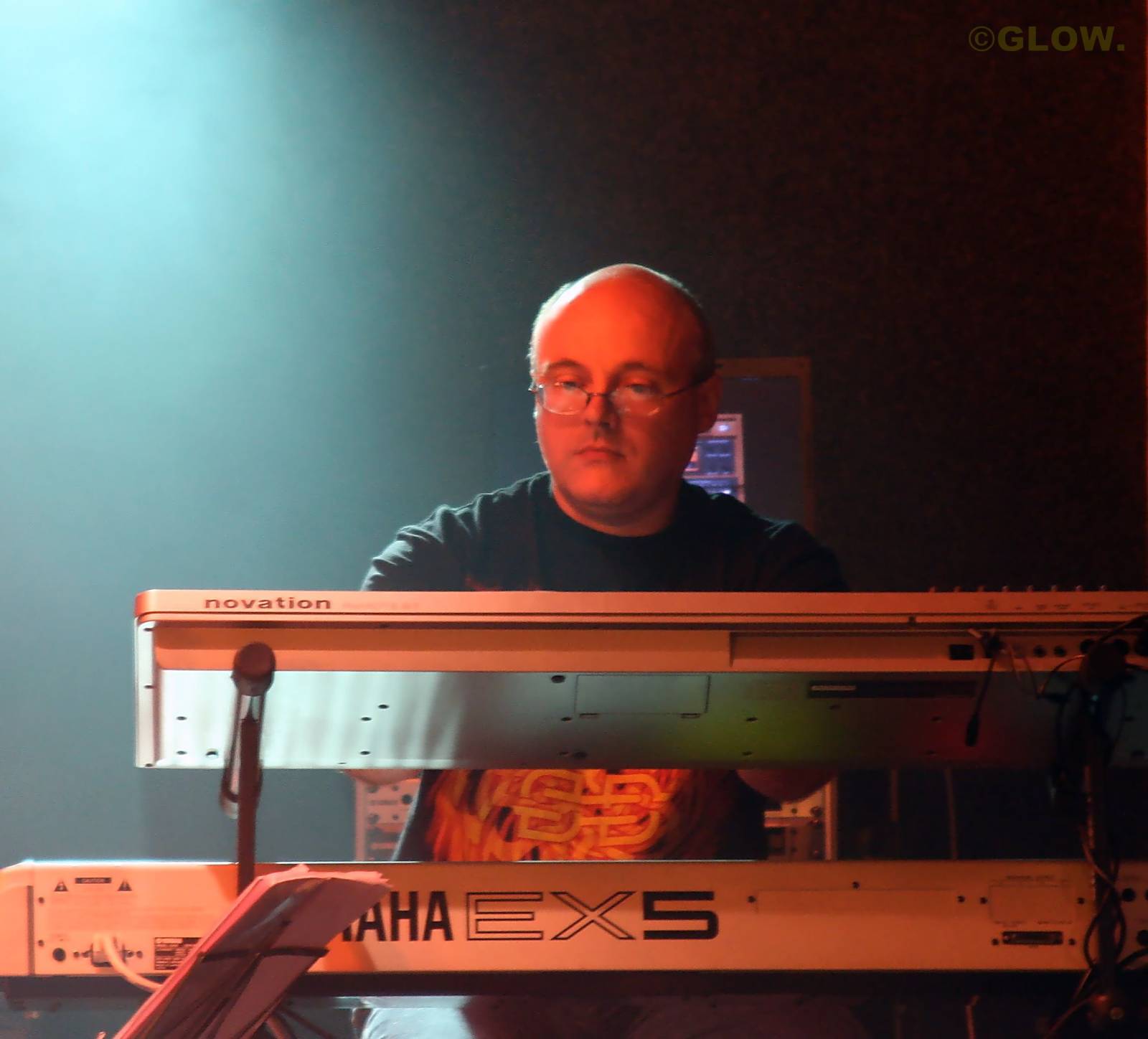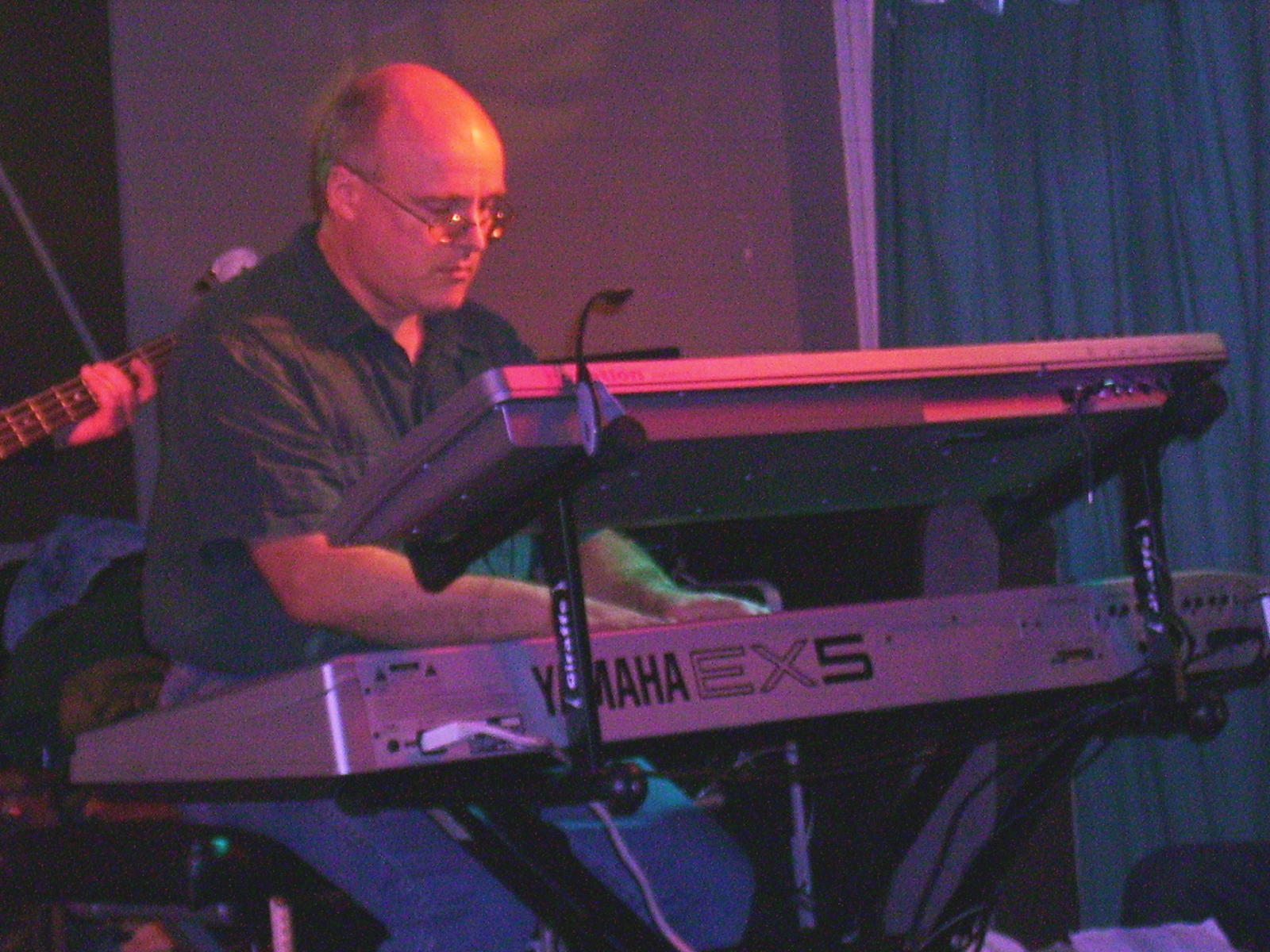 Derek is quite a late starter when it comes to playing live. Having an electronics background and a love of listening to music, he had an interest in synthesizers in his teenage years but never had the disposable income for a decent one until much later in life, and a Casio home keyboard and its cheesy sounds didn't quite have the same appeal! In 1998 he brought the Yamaha DX7 that he had always promised himself (15 years earlier!) and doodled about in a little attic studio for six months before suddenly realising that he was not getting very far on his own in terms of playing skills, and that he needed the influence of other musicians.
So in 1999, at the tender age of 35, he joined a band of complete beginners that were all starting up, and who were probably all having the same early onset mid-life crisis! The band was christened Highly Strung and it became a very popular functions/weddings/pub rock band in the Cardigan Bay area of Wales, including a high point of playing for a high society wedding in the grounds of Pembroke Castle, and they even escaped the Welsh borders on a couple of occasions to gig for people who had been on holiday to Cardigan, seen the band and amazingly wanted more of it on their home turf in preference to their local bands!
Highly Strung came to a natural end in 2005. Derek and Ron, the guitarist from the last Highly Strung line up, had a shared love of progressive rock music, and after years of playing the same old stuff that all pub/functions bands seem to do, they decided that they wanted to play progressive/classic rock covers ( Pink Floyd, Genesis, Peter Gabriel, Mountain, David Bowie, etc.)
So Echoes was formed in 2006. Echoes as a gigging band was short lived and only did three gigs in 2006, but they were all sell-outs. At the end of 2006 Derek and Ron decided to move towards doing all original music, as a few original pieces sneaked into the covers set had appeared to go down as well as the covers.
Sadly, life outside of the band kept getting in the way of Echoes, Derek and Ron parted company as musical partners, and Echoes is currently on hold awaiting a time when Derek can turn the demos into completed songs.
By 2008, Derek was really missing gigging, and took up an opportunity to gig with Pure Floyd which is quite a popular draw on the Welsh gig scene.
And because Derek has eclectic taste and is also a workaholic, he's also formed Carreg Ddu with Carol!